The Convergence of Human & Animal Training and Technology
Join us in Seattle - July 19-21, 2019
Speaker Interviews from chattcon 2019
Brought to you by TAGteach International LLC and RYANO LLC
Recorded Facebook Live Interviews
Susan Friedman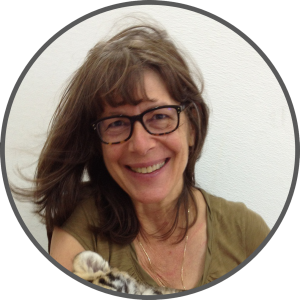 Susan is most known for...
Translating learning principles and procedures across species. The concept of "Unlabel Me!" (labels don't describe behavior or conditions); the procedural hierarchy that fosters consideration of what procedures to teach with from a least intrusive perspective.
I'm excited to speak at this conference because...
For decades I have had essentially one toolbox to change behavior (teach/train) effectively and humanely. The opportunity to share that trans-species information in one conference typifies my mantra: Universal principles, custom fit to the individual!
Words of encouragement for attendees...
There is so much cultural fog about behavior and learning, especially that behavior problems reside inside the individual. At this conference you will learn more about setting observable behavioral goals and how to change behavior by changing conditions. This is where our greatest power to influence can be found!
Annie Escalante and Andy Chavez (Behaviorme)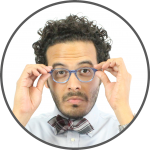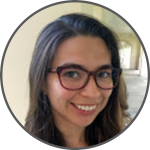 Behaviorme is most known for...
developing virtual reality simulations for behavior training.
We're excited to speak at this conference because...
We're excited to share how BehaviorMe is developing virtual reality and computer simulations to assess and eventually teach safety skills using basic principles of behavior analysis. We're excited to show the progress we've made, not only from a science perspective but also a business perspective with virtual reality and training.
What fascinates us about this conference...
I'm so excited for the Animal Training track! Our science, at its essence, is demonstrated so well in animal training! Can't wait!

I'm excited to see how others are using innovative methods of teaching others essential skill sets!

I'm fascinated in learning how our field is keeping up with an ever changing landscape of technology!
Theresa McKeon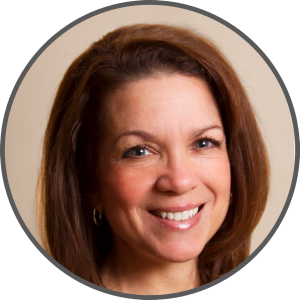 Theresa is most known for...
her unlimited energy and passion for teaching and for being a cofounder of TAGteach.
I'm excited to speak at this conference because...
It's been a goal of ours to bring animal trainers and human trainers together to learn from each other for many years. It's wonderful to see it finally coming to fruition.
I'm excited about the animal training track because...
Without the "crutch" of unlimited verbal language, animal trainers have exquisite communication skills. To me, watching a skilled animal trainer is visual poetry.
Ken Ramirez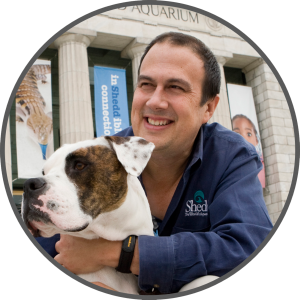 Ken is most known for...
leading by example and showing the world what an impact positive reinforcement based training can make. Ken is best known for his work with multiple species in a zoological setting, advances in conservation training, bringing concept training to the dog world, and for transitioning traditional training environments to the use of positive reinforcement.
I'm excited to speak at this conference because...
I am passionate about training and find the intersection between training animals and people is so much more closely related and essential than many people realize. I look forward to sharing my insights and experiences.
Words of encouragement for attendees...
Never give up on your dream. New projects, unconventional approaches, and novel ideas may not be accepted by everyone at first - but don't give up and be politely persistent in working toward achieving your goals.
T.V. Joe Layng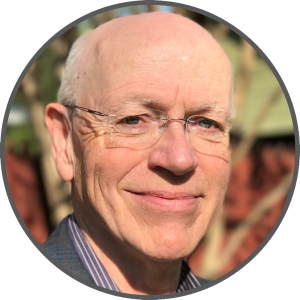 Joe is most known for...
promoting and developing basic and applied behavior analysis approaches especially as combined with technology with an emphasis on education.
I'm excited to speak at this conference because...
I'm interested in the creative solutions animal trainers derive to solve interesting problems, humans tend to be continually interesting and technology has been very very good to me (very old SNL paraphrase).
Words of encouragement for attendees...
AI is here and its power grows everyday. It is important to understand the challenges and opportunities for those interested in behavior change both for humans and animals.
Susan Schneider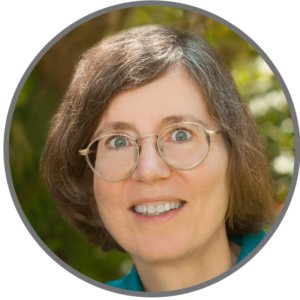 Susan is most known for...
Bringing the science of consequences to the lay public through her book: The Science of Consequences
I'm excited to speak at this conference because...
What I love most about animal training conferences is the way attendees get how important it is to use positive reinforcement with their fellow humans too. The idea for this conference - getting everyone talking to each other across the human-animal divide - is great!
A peek into Susan's topic...
The neurophysiology, the genetics, the epigenetics, it really is a system, the nature nurture system with all the factors interacting, and the role of learning from consequences. The specialty area of behavior analysis is a really important driver of much of the flexibility in the system. So I had an academic career, but I kept on thinking what a great thing it would be if someone would write a book making all these connections, and covering all these convergences. Right, across animals and humans and the connections with the flexibility in the nature nurture system and all the applications everywhere.